Things to Look For In a Mold Restoration Company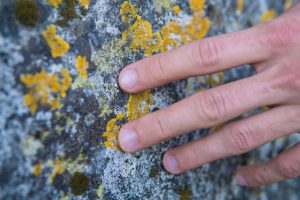 Homes are our most secure shelter, so discovering that mold has been growing in a hidden location can be upsetting. Out of the various water damage problems, mold formation is one of the worst because of how it impacts the house and our health if left to grow.
The first instinct, then, is to figure out the next steps. Since mold removal is risky, the best solution is to hire a company like 911 Restoration for home restorations services. However, not all companies are the same, and you should consider several factors before selecting the company you want to trust.
Things to Look for in a Mold Restoration Company
Improperly performed mold removal can expose your family to toxic infestation, which is why you need to select the right company for home restoration and repair. Following are factors to consider before finalizing your choice.
1.    The Services Being Offered
The first thing you need to look at is the range of services the company is offering. A reliable home restoration service includes an initial inspection and assessment, costing discussion, etc. before the mold removal.
If a company refuses to take these initial steps, start looking at competitors who do.
2.    Mold Removal Planning
Mold Removal experts develop a strategic plan after they have inspected and evaluated the status of mold formation in a home. When you discuss the process methodology, inquire about the steps a team follows when working on mold removal.
A plan is necessary because it shows their understanding of mold growth patterns, and increases efficiency and coordination during the implementation.
3.    Previous Experience
The more experience the team members have with mold removal, the better equipped they will be to handle different stages of growth and infestations. Ask home restoration companies you come across about their experience with mold removal.
If the most senior team member has only performed mold removal for fewer than five clients with average results, you might want to reconsider hiring them for your house.
4.    The Protective Measures They Undertake
Another factor that shows how much a company knows about mold removal is apparent in the protective measures they take during the process. Anyone with experience and expertise arranges protective gear for their team to wear during the mold removal process.
The gear includes a hazmat suit, masks, safety glasses, etc., and prevents mold infestation from accidentally infecting them. They should also seal off the area properly and shut off any windows or ventilation to prevent cross-contamination.
You can also inquire about the chemicals they use and how they clean their equipment to prevent contaminating areas.
5.    Qualifications
Although Pennsylvania does not require mold removal companies to have a license or training, it is always better to work with companies that hire people who have undergone PMII training. The training equips them with knowledge about mold contamination, safety protocols, planning remediation, etc.
Your insurance provider may also prefer to work with a claim when a certified person has handled the job.
6.    Post-Removal Testing
Mold removal does not end when the team has dealt with conspicuous signs of molding. The team removing the mold should also have a testing kit ready to ensure all mold has been removed after the clean-up. The post-removal testing should be a part of their initial plan.
7.    Cleaning Mold-Infected Items
Aside from cleaning the mold-infested areas in the house, house restoration services include cleaning up mold-infested objects like furniture, frames, upholstery, etc. They should have a clear plan about removing mold from each item and the correct SOPs for disposing of the mold.
There might be items you need to discard altogether because they are too damaged to be cleaned up. Your chosen company should have a clear plan for cleaning each object and have the necessary equipment for discarding mold.
8.    Reviews
Finally, search for reviews about the company. Google, Facebook, Yelp, and your social and community circles are great starting points. Look at what previous customers or business partners have to say about the company before hiring them.
Why 911 Restoration Is the Right Choice for Mold Removal
911 Restoration is the right choice for you because we have experience in the field and have the necessary knowledge. Following are some of the most compelling reasons for hiring us in addition to our experience and knowledge.
Our teams are available within 45 mins when you call us at (724) 613-5757.
We go beyond the technicality of the service and ensure we accommodate our clients as much as possible.
All our team members are trained and understand the SOPs for remediation and disposing of the mold. We also humidify the space to ensure it is mold-free and safe for you.
Final Thoughts
Mold formation is one of the worst forms of water damage, and you need to address it immediately. Make sure you look for home restoration services soon as you discover molding and select the one that checks off all important factors.
If you have a molding problem, give us a call at (724) 613-5757 or contact us for inquiries by clicking this link. 911 Restoration of Pittsburgh has a history of successful mold removal and client satisfaction, and we will be happy to make your house mold-free.