About Us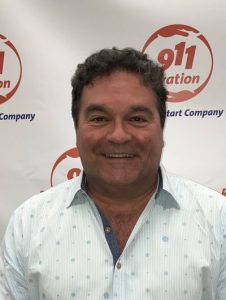 911 Restoration of Pittsburgh owner Bob Thompson is excited to be part of the 911 Restoration family by opening this new location Pennsylvania.
Being involved with the community is something that has always been important to both Bob and his son Bobby, who is helping him run the branch. Some of the organizations that they are currently involved with include the Ross Griffin Memorial Fund, the Strimbu Memorial Fund, and the Community Foundation of Western PA & Eastern OH.
Helping people after they have experienced property damage is a role that they are both familiar with. Bob and Bobby were both in the insurance business, respectively for 44 and 12 years, where they specifically dealt with property and casualty loss.
After working with so many people who had experienced loss, Bobby finally brought it to Bob's attention that there could be a way where they could help their customers from beginning to end.
"This is a good way to make certain if any of our customers have a claim we could take care of them on that end too," Bob states. "They won't have to depend on another contractor."
By opening the 911 Restoration of Pittsburgh branch they can now assist customers with the restoration side and insurance side of the process. So, call Bob when you are in need of property restoration services and he will make sure you are taken care of the whole way through.
Getting You The Property Damage Restoration Service You Deserve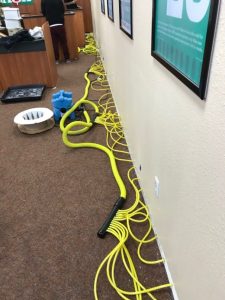 Through 911 Restoration of Pittsburgh, the father and son team are able to provide property owners with restoration services that deal with issues such as water damage, sewage spills, mold infestations, fire damage, and disaster damage.
Their office is open around the clock, meaning that help is available 24/7/365 to customers. If someone calls them needing assistance with a water emergency then Bob guarantees that his repair workers will arrive at your property within 45 minutes of receiving your call.
Bob's entire operation is licensed, bonded, and insured, so his customers can feel completely protected when working with his branch. He works with technicians who are IICRC certified, making his entire team exceptionally qualified to help any customer in need of property damage restoration.
The Pittsburgh branch is locally owned and operated, so customers can be sure that the employees are all in tune with the needs of their community. So, give Bob a call when you need water damage restoration or any other remediation services and he will make sure you receive the help you deserve.
Handling Insurance Claims Are Bob's Speciality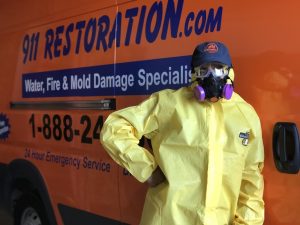 Due to all of their years of experience in the insurance industry, Bob and Bobby can provide their customers with expert guidance regarding the insurance side of the restoration process.
Many customers have never had to file a claim regarding water or fire damage, which means that they need help going over their policy in order to determine exactly what is covered by their provider.
Bob can offer legitimate help to his customers concerning what steps they need to take to receive the most coverage for the repair work that their property requires to make a full recovery. He will even file your claim for you, in order to make this process as easy as possible.
The highly trained Pittsburgh professionals genuinely care and understand the wants and needs of their customers. So, call Bob and his team today and they will show you that property damage can actually become a fresh start.