Sewage Backup Cleanup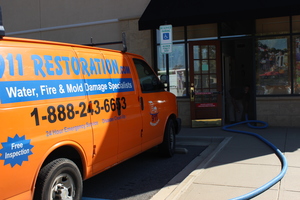 Cleaning up sewage is an arduous task that requires meticulous work and attention to detail in order to stay safe throughout the cleanup process.
Sewage is also known as black water, which is considered to be a category three water due to the high content of bacteria, chemicals, biohazards, Pittsburgh mold inspection spores, and other harmful toxins.
The sewage cleanup professionals at 911 Restoration of Pittsburgh implement safe and thorough black water damage restoration services that remove every trace of the sewage and decontaminate the area.
When dealing with any type of water damage Pittsburgh, especially sewage, it is important to act fast. So, to make this possible, the Pittsburgh sewage cleanup team stays available 24/7/365 to provide you with immediate water damage restoration services.
Once you make that call, the Pittsburgh professionals will arrive at your property within 45 minutes, fully prepared to get work decontaminating your home or business right away.
There shouldn't be any reason why any property owner should feel like they can't reach out for help if a sewage spill occurs in their home or business. If you have any reservations about hiring a sewage cleanup unit we hope to get rid of those by offering free visual inspections to property owners.
Call the water damage restoration specialists when a sewage backup occurs in your commercial or residential property and we will provide you with same day services needed to turn that sewage spill into a fresh start.
Emergency Sewage Cleanup Services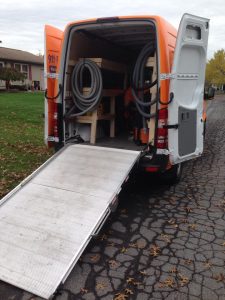 When sewage invades your property it is considered an emergency situation and it needs to be treated as such.
The sewage cleanup team always acts fast when it comes to dealing with sewage spills, even if it means tending to one in the middle of the night with our water damage restoration services.
The Pittsburgh staff does not want such a hazardous substance sitting in your property for a second longer than it needs to, so we stick to our 45-minute guarantee.
Once the sewage cleanup unit arrives on the scene, they will get to work extracting the black water, removing all the solid waste, deodorizing the area, and making all the repairs necessary to make your property look better than new.
Property owners can count on 911 Restoration of Pittsburgh to completely decontaminate their home or business after a sewage overflow has damaged the premises, so give us a call today.
Water Damage Repair After A Sewage Backup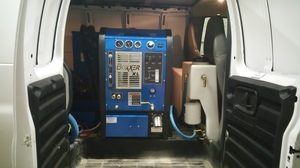 Sewage requires immediate water damage restoration services in order to make a full recovery, which the Pittsburgh experts are prepared to implement on a moment's notice.
A customer called 911 Restoration of Pittsburgh late one evening when the septic tank on his property clogged, causing sewage to back up into his home through the toilet in the master bedroom.
The water damage restoration team was at his house within the hour, where they began using powerful water extraction machinery to suck out the sewage at rapid speed.
Fortunately, the customer called the Pittsburgh office within minutes of discovering the clog, so we were able to catch the sewage spill before it was able to seep deeply into the carpet. This allowed us to salvage the carpet and still fully get rid of the sewage odor that had permeated the room.
The expert water damage restoration services that were provided by our sewage cleanup technicians made it possible for our customer and his family to quickly resume life in his clean, healthy home.
We look forward to being able to provide such thorough care to other property owners in Pittsburgh. So, call the sewage cleanup professionals the moment black water invades your property and we will work diligently until your sewage problem is completely solved.
Serving the communities of Carnegie, Mc Kees Rocks, Pittsburgh, Allegheny County and surrounding areas.