Water Damage and Flooded Basements in Pittsburgh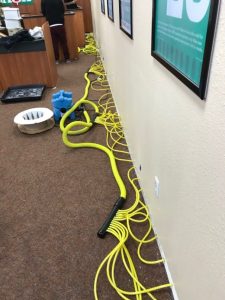 Living in Pittsburgh puts your property at risk of becoming affected by storms, floods, tornadoes, and winds, elements that all have the potential to cause water damage, structural issues, and mold development. When disaster strikes leaving your Philadelphia property needing restoration services like basement flooding cleanup, call 911 Restoration's team of highly trained technicians.
The technicians at 911 Restoration of Pittsburgh are experts in handling all types of water damage and mold issues, but we are also trained in implementing remediation services for damages caused by fire, sewage, and natural disasters. Our team is able to provide water damage repair services like:
Basement flood water damage removal
Sink crawlspace odor cleanup
Emergency water damage restoration
When water infiltrates your property it is important to get the moisture out of the structure immediately in order to lessen the severity of the damage and prevent subsequent issues. The Pittsburgh water damage repair team understands the urgency of these situations, so the office is open 24/7/365 to take your calls. When you find yourself dealing with an emergency water damage situation, call the Pittsburgh technicians and they will be at the property within 45 minutes of receiving the call to assess the damage. Following the assessment, necessary water damage repair services will begin and the property will be on the path to a fresh start.
We want to make sure that you are as comfortable as possible throughout this whole ordeal, and the best way we can make that happen is by showing you how qualified Pittsburgh professionals are. By working with our highly trained, IICRC-certified technicians you can have peace of mind when you hire us knowing that we are completely qualified to implement water restoration services. Along with our certifications, the entire Pittsburgh operation is also licensed, bonded, and insured for your protection.
Implementing fast drying techniques is the only way to ensure your property fully recovers after a house flood or a pipe burst in your Pittsburgh residential or commercial property. So, give us a call when you need water and fire restoration in Pittsburgh, water damage, mold removal or sewage cleanup in your property and you can count on us to come to the rescue!
Water Damage Restoration
Businesses and homes can become flooded when heavy storms and tornadoes pass through the city, but water damage can also be created by internal problems such as pipe bursts and toilet overflows. The water damage restoration professionals in Pittsburgh are available to provide you with flood cleanup services around the clock.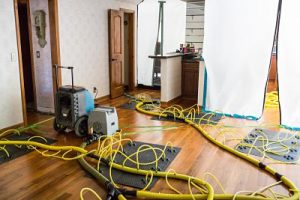 By offering basement flood emergency services, property owners can stay calm during a potentially chaotic time knowing that they have the most competent technicians in Pittsburgh working for them. Flood cleanup services offered by 911 Restoration include: basement water damage cleanup, carpet removal due to water damage, carpet drying, water extraction and much more.
Drying out a basement after a flood is extremely important if you want to prevent issues from arising that can influence the structure of your property, such as rot and Pittsburgh mold inspection. The more time water sits, the more damage it can cause to the property. When looking for a water damage company, Pittsburgh property owners can rely on 911 Restoration.
Call the water damage restoration unit when you need carpet removed from the basement due to water damage, flooding, or leak issues and the Pittsburgh technicians will do whatever they can to make your property look better than new.
Frozen Pipe and Flooded Basement
Pittsburgh winters can be pretty harsh. The last thing most property owners want to experience during the cold winter months is a flooded basement and the need for emergency restoration services. Unfortunately, disaster does strike at times leaving property owners feeling frantic and in search of basement flooding repair. 911 Restoration of Pittsburgh can provide all of your basement water damage cleanup needs and get the property on the path to a fresh start.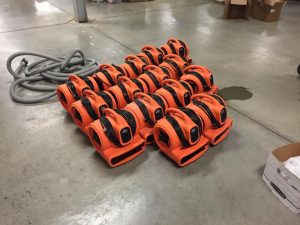 When it comes to avoiding issues like a flooded basement from a pipe burst, taking precautions is your best bet. During extremely cold winter days, it is important for property owners to make sure their home or business is prepared to withstand the temperatures, especially the pipes. Frozen pipes can become a nightmare due to the effects they have on a property. For one, it can cause blockages to the water and little to no water may come out of the faucet. This is usually the sign many property owners notice first.
The worst issue a frozen pipe can cause is the ability to burst. When a frozen pipe bursts, it can cause flooding and the need for flood restoration services. At 911 Restoration, we offer flood cleanup services to Pittsburgh residential and commercial property owners during their time of need. Get the basement flood repair services from a water restoration company you can trust by calling our office.
Serving the communities of Carnegie, Mc Kees Rocks, Pittsburgh, Allegheny County and surrounding areas.