Slowing the Spread of Coronavirus in Our Community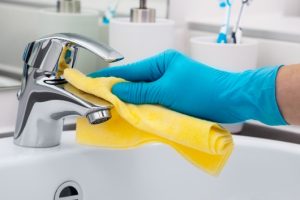 The coronavirus pandemic presents an unprecedented challenge for Pittsburgh. We will get through this difficult time, but only if each member of our community takes this crisis seriously.
Coronavirus is extremely contagious and potentially fatal for many members of our community. Those who are over the age of 60 or immunocompromised are at the highest risk of severe infection. However, no one should assume they are untouchable. 
Check the Centers for Disease Control website to stay up-to-date on coronavirus symptoms. Common signs of infection include dry cough, shortness of breath, and fever. If you experience more severe warning signs such as an inability to breath, bluish lips or face, or new confusion, seek medical attention immediately.
Take preventative measures recommended by the CDC. Do not leave your home except for essential business and errands. Wash your hands frequently and disinfect surfaces in your household. If a high-risk individual lives in your home, take additional measures to protect them. If possible, set aside a protected area that is all their own. 
When you are in public, adhere to social distancing guidelines. Maintain a distance of at least six feet between yourself and other people. Consider wearing a cloth mask to cover your nose and mouth. This can protect you and those around you. You may carry coronavirus without realizing it, and even asymptomatic and pre-symptomatic carriers can spread the virus to others. 
You may wish to hire professional help for sanitizing and disinfecting your residential or commercial property. You can always turn to 911 Restoration of Pittsburgh for this service. We provide thorough deep cleaning for residences, retail stores, and commercial facilities throughout the Pittsburgh area. Our teams are trained to follow CDC and EPA protocols. Every technician on our crew works with compassion and communicates clearly throughout the process.
During these difficult times, 911 Restoration hopes to be a resource to our neighbors. We may be in uncharted territory, but we'll find our way through together.