Water Damage and Mold Removal in Allegheny County
Storms, heavy rains, and plumbing disasters regularly cause water damage in Allegheny County. Property owners in Pittsburgh, Youngstown, Warren, and surrounding areas may find their homes and businesses damaged by serious issues such as:
        Ceiling Leaks

        Burst Pipes

        Sewage Backups

        Flooded Basements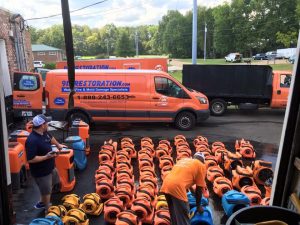 Water can cause immediate damage to any property. The extent of the damage will only grow more severe if you do not begin the water damage restoration process immediately. 911 Restoration of Pittsburgh provides same day service throughout Allegheny County to limit the damage to your home or business.
We have years of experience handling water damage restoration for residential and commercial properties. Contact us any time of day or night to get professional help from a team of IICRC certified technicians. We'll take charge in a water damage emergency by:
        Detecting and Repairing Leaks

        Drying and Dehumidifying Your Property

        Restoring Your Home or Business
The help you need to recover from water damage is just a phone call away.
Pittsburgh Property Owners Count on Us for Mold Removal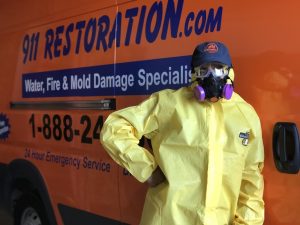 Allegheny County residents are used to muggy, wet weather. The high humidity can be enough to encourage mold growth in homes and businesses through the Pittsburgh area. Mold can damage concrete, wood, drywall, and other parts of your property. Mold can also cause health issues, including:
        Eye Irritation

        Throat Irritation

        Coughing

        Congestion

        Respiratory Distress
You can protect your health and your property by contacting 911 Restoration of Pittsburgh for mold removal services today. Our team can gather samples of your mold. We work with a third-party laboratory to carry out mold testing. Determining exactly what type of mold you are dealing with makes the mold removal process more effective.
Our highly-trained technicians can begin mold removal immediately. We will isolate the mold so that spores cannot spread to other areas. Mold removal requires specialized techniques to be effective. Technicians handling mold removal also need to use protective gear to protect their health.
Don't risk your well-being by trying to handle mold removal on your own. Let us provide you with full mold removal services at the first sign of a mold infestation in your home or business.
We Take Care of Water Damage Emergencies in Allegheny County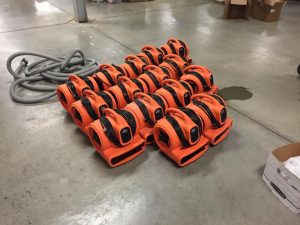 You can get professional help from highly trained water damage restoration technicians after any natural disaster or plumbing emergency. 911 Restoration of Pittsburgh knows that water damage can occur at any time. That's why we offer our services any time of day or night.
You can count on 911 Restoration of Pittsburgh to provide:
        Emergency Boarding Up

        Emergency Water Extraction

        Emergency Roof Repair
Our technicians will still be there to help after the immediate water damage emergency passes. You deserve dedicated service throughout the entirety of the water damage restoration process. Let us handle mold removal, water removal, and the repairs necessary to make your property better than new. You can get immediate help throughout:
        Bethel Park

        Carnegie

        Green Tree

        Homestead

        Imperial

        McCandless

        McDonald

        McKees Rocks

        McKeesport

        Monroeville

        Moon

        Mt Lebanon

        Murry

        New Kensington

        Oakmont

        Penn Hills

        Pittsburgh

        Robinson Township

        Ross Township

        Sewickley

        Tarentum

        Warrendale

        West Mifflin

        Wexford