Water Damage Restoration in Pittsburgh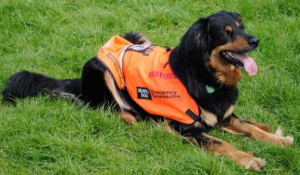 Property owners in Pittsburgh know that property damage can happen in a number of ways. Of all the possibilities, water damage is the most common type of damage owners face thanks to how easy it can occur. Anything from a ruptured appliance hose to a pipe burst can cause water damage that needs professional attention. That's why our IICRC certified technicians are ready 24/7/365 to assist with any water damage restoration or mold remediation needs present on the property. No matter if you live in Pittsburgh, Carnegie, or another city in the Pittsburgh area you can count on us to arrive within 45 minutes of your call ready to get to work on your water damage restoration.
Sometimes mold remediation services are needed along with water damage restoration. This is because it only takes 24 hours for the water to begin producing mold on the property. The longer the water damage goes unresolved the greater the chance the mold removal will be needed. That's why prompt action is necessary for a smooth water damage restoration process.
Call 911 Restoration immediately for anything from mold inspection to water damage restoration. We'll be there within 45 minutes ready to work on the Fresh Start you need to move forward.
Water Damage Restoration Company
As a water damage restoration company, we know that a successful restoration is more than just removing the excess water and calling it a day. It takes more than that to make sure further problems don't occur down the road. At 911 Restoration, we have combined our years of experience and ongoing training to hone our water damage restoration process to perfection. Our Pittsburgh customers benefit from technicians who don't make a move until the visual inspection is complete. Our visual inspection is meant to inform us of the extent of the water damage, if mold is already present, and what repairs to the property will be needed.
After the inspection is completed, we can unload the equipment and get to work. We use nothing less than the latest water extraction equipment and commercial dryers to get the property completely dry. Dampness left behind will cause mold to grow. It may not be noticeable right away, but in a couple months a new problem will appear. That's why we use infrared cameras to detect any wet spots our eyes alone might have missed. If mold is already present, we also handled any needed mold remediation at this time to make sure the property is good as new. After this is done, it's time for repairs.
Our technicians repair everything from the source of the water damage to installing new sheetrock and flooring. For us, the job isn't done until the property is restored to its undamaged condition. That's just one part of our comprehensive emergency restoration approach.
If you notice water damage or suspect mold, call 911 Restoration promptly. We'll arrive within 45 minutes ready to work on your water damage restoration or perform a mold inspection. Don't wait to get the Fresh Start you can count on.
Home Flood Cleanup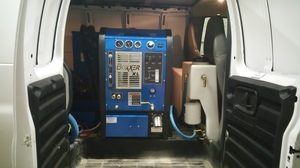 Sometimes the water damage can be severe enough to cause flooding. This usually is the result of the sprinkler system or a pipe burst. Thanks to how many exist in the basement, a flooded basement is a fairly common occurrence for property owners. When flooding occurs, flood cleanup is necessary to get back to normal. The flood cleanup process is slightly different from standard water damage restoration due to the potential of contaminants existing in the floodwater.
With flooding, we add a decontamination step. If necessary, we also add mold decontamination should mold be discovered during the inspection. We need to sanitize the water and the affected area in order to handle the extraction safely. Once the area has been decontaminated, we can move on to the standard water extraction procedure using our water extraction equipment and commercial dryers to get the property dry as a bone. Flood almost always causes additional damage to the property and our technicians are prepared to perform any needed repairs to get the property back to normal.
More often than not, the flood damage is covered by insurance. Be sure to file the claim as soon as possible to get the relief you need. Our years of experience make us uniquely qualified to assist in this process so don't hesitate to reach out to our technicians for guidance through the claims process.
If you need flood cleanup or mold decontamination, then call 911 Restoration. Act quickly to get the Fresh Start you need to begin anew.
Serving the communities of Carnegie, Mc Kees Rocks, Pittsburgh, Allegheny County and surrounding areas.