Mold Removal in Pittsburgh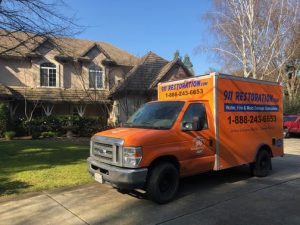 Being a property owner in Pittsburgh comes with a lot of perks, but it also comes with a lot of responsibility. Any form of property damage is left for you to address, which can be tricky when it's something like a mold infestation that grows slowly over months. As each month goes by, the mold continues to eat away at the organic materials on the property from the sheetrock to your furniture. In addition, it causes health issues in normally healthy people. That's why our IICRC certified technicians are ready 24/7/365 to get to work on your mold remediation. Whether you live in Pittsburgh, Carnegie, or another city in the Pittsburgh area, you can count on us to arrive within 45 minutes ready to work on everything from mold decontamination to mold removal.
Once you are aware of the signs it becomes rather easy to stay ahead of mold infestation. As part of our services, we have put together a list of the most common signs of mold growth. The signs include:
Rotting wood

Crumbled drywall

Visible mold

Breathing problems

Headaches

Persistent cough

Stale odor
If you're a take-charge type of owner, you may be tempted to handle the mold removal yourself. This is a mistake you want to avoid making for a couple of reasons. First and foremost, regular cleaning methods don't work and actually just agitate the mold spores. Second, those agitated mold spores become airborne and colonize new areas making the problem larger than it was. The only viable solution with mold is professional mold remediation by IICRC certified technicians.
Once you have noticed or suspected mold growth, the first step is to call 911 Restoration. Our technicians are ready and able to assist Pittsburgh with every aspect of the mold remediation process. Get the Fresh Start you need today!
Mold Remediation Professionals
As your mold remediation professionals, we dedicate our time and resources to continous improvement. This drive has led to us developing a flawless mold remediation service thanks to our years of experience and ongoing training. Everything from mold inspection to full mold remediation is within our capabilities. In addition, water damage is often the culprit behind mold, so we make sure to address any water damage issues while handling your mold removal.
The first step upon arrival is our visual mold inspection. Before getting to work, we need to know how far the mold has spread, if the mold is toxic, and what the best method of approach is so we don't inadvertently let the mold spread to new areas of the property. Once those questions and more are answered, we can develop a plan of action that we submit to you for approval. 
Once the action plan is approved, we can get to work. The first objective is containment. The mold spores can't be allowed to spread, so we use the latest containment measures inclding vapor barriers to accomplish this objective. After containment comes mold decontamination. With this step, we use industrial strength cleaners and detergents to kill the mold spores. If the spores aren't alive, they can't keep growing. Finally, it's time for our mold removal process. During this step, we also take care of any needed water damage restoration to ensure that the mold can't make a return appearance in a couple of months.
If you need a mold inspection or mold remediation services then call 911 Restoration. We'll be there within 45 minutes to deliver the Fresh Start that has you breathing easier.
Black Mold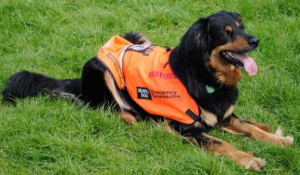 The most dangerous kind of mold is toxic mold with black mold being the deadliest of them. This particular mold can cause organ shutdown and even death in some cases. Black mold usually appears in extremely damp and dark environments such as a basement or attic. If the water comes from a pipe, or the mold has been alive for a long time, the chances of that normal mold becoming toxic goes up drastically. At this point, nothing less than full mold cleanup will get the job done.
Your health is of great priority to us, which is why we offer mold testing services to determine if the mold is actually toxic or not. With toxic mold, we use a two-phase mold decontamination process to ensure all traces of mold are neutralized and then removed. Decontamination happens before and after the mold removal to verify our effectiveness in removing the black mold.
Call 911 Restoration immediately if you need mold cleanup services or suspect toxic mold. Our technicians are ready to assist our Pittsburgh residents with getting the Fresh Start they deserve..
Servicing the cities of Carnegie, Mc Kees Rocks, Pittsburgh, Allegheny County, and surrounding areas.